Located beneath the Lincoln's iconic marquee, the Lincoln Theatre Walk of Fame memorializes Columbus natives who have made outstanding community contributions through their professional careers.
SAVE THE DATE – 7/30/22 – FOR OUR 2022 INDUCTION CEREMONY!
Thank you to everyone who joined us for our 2021 Walk of Fame Induction Ceremony!
Did you miss the live stream? Re-watch the program below.
All
2021
2019
2018
2017
2016
2015
2014
2013
2012
2011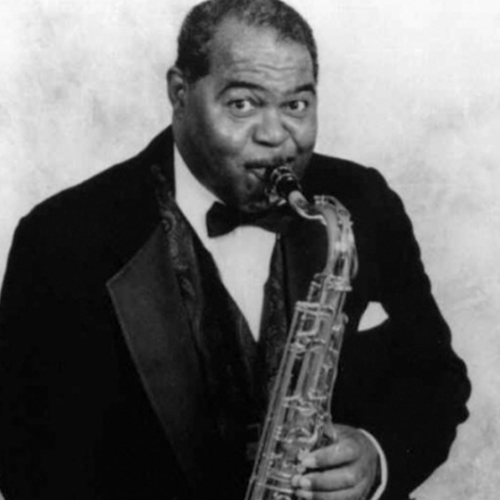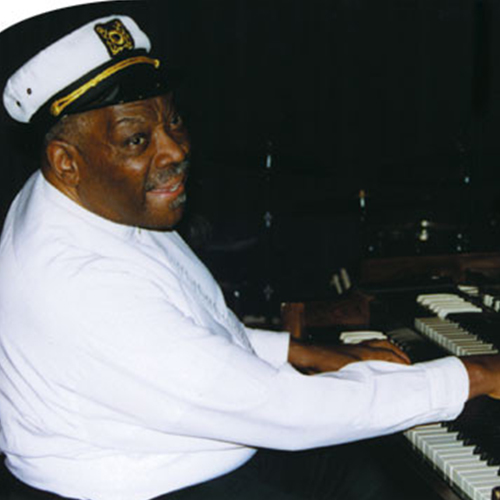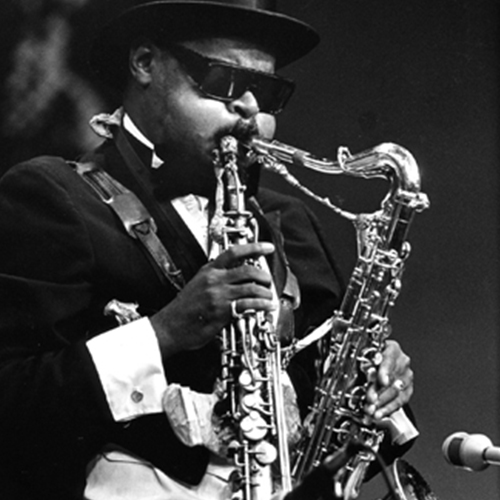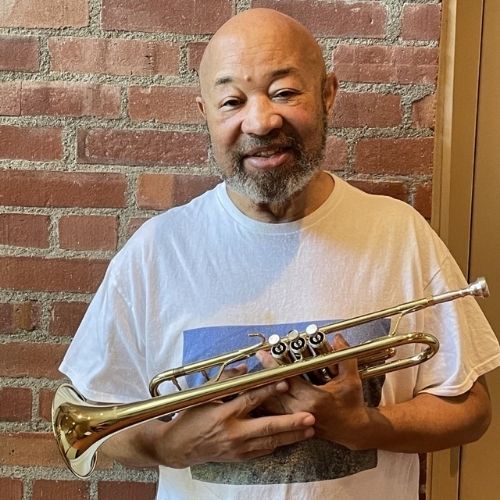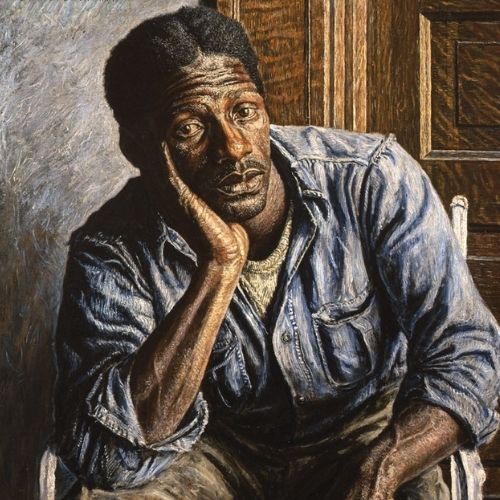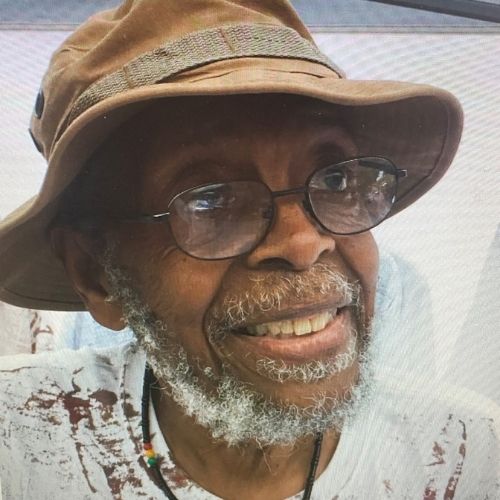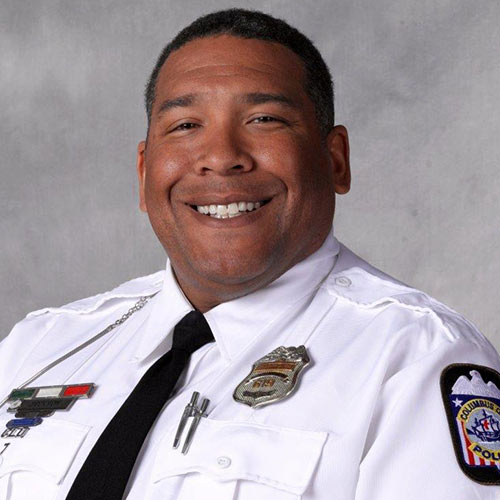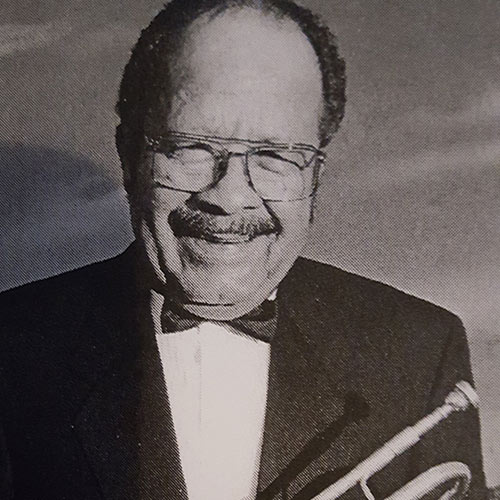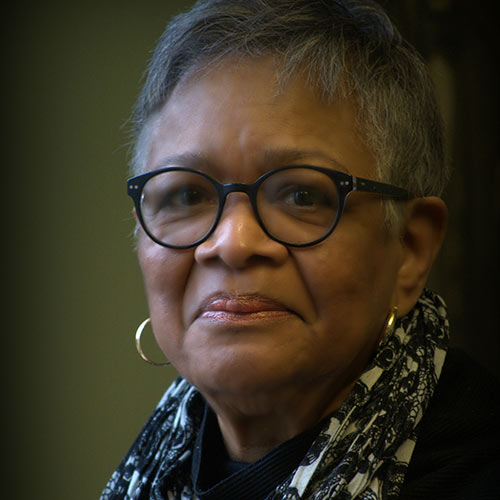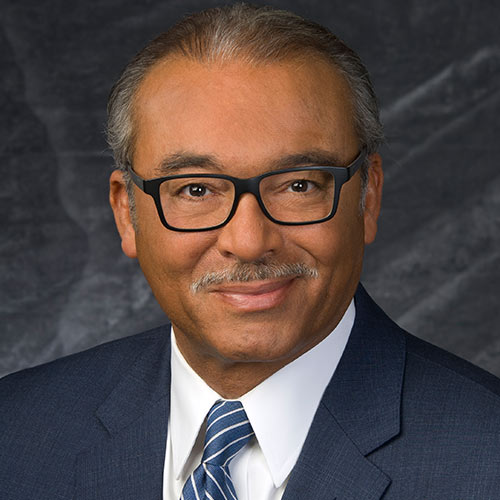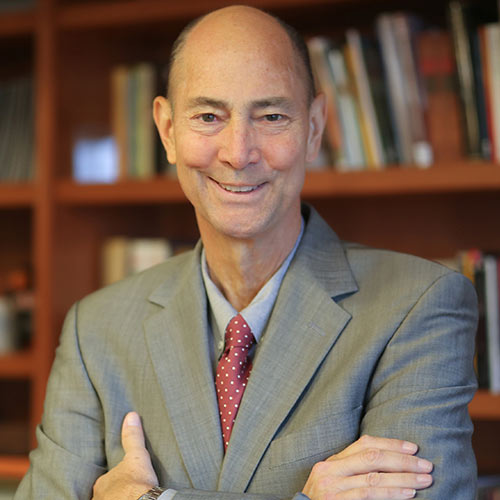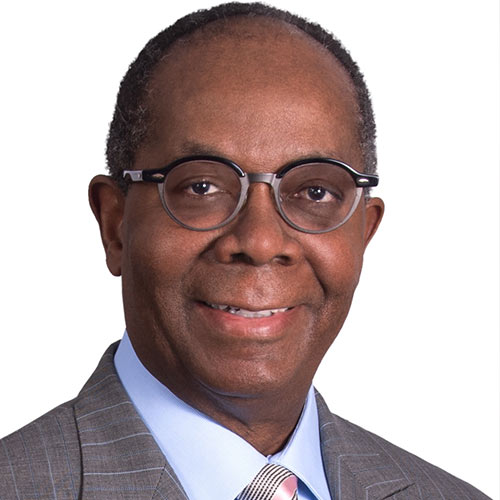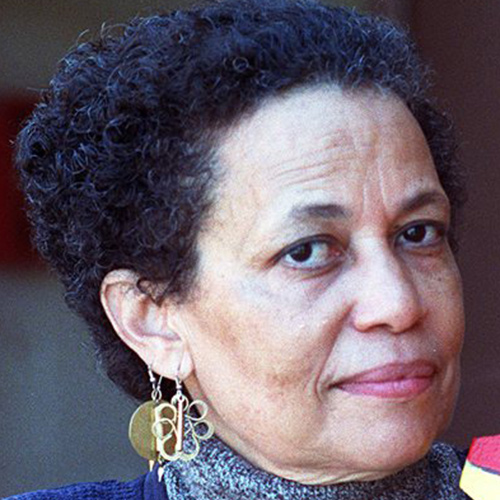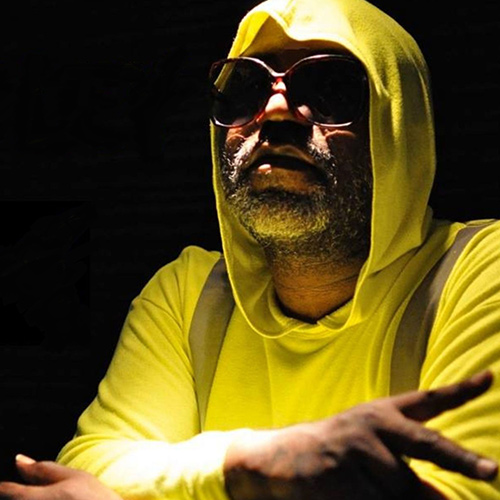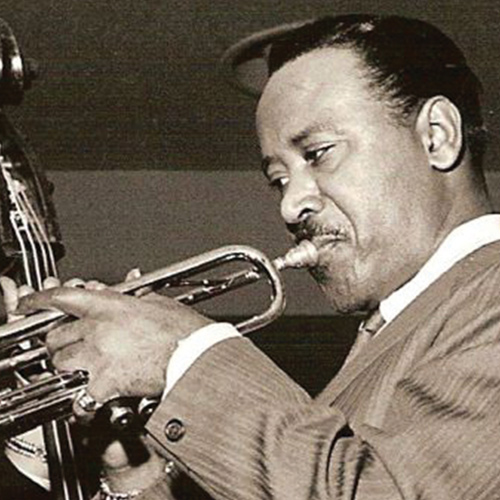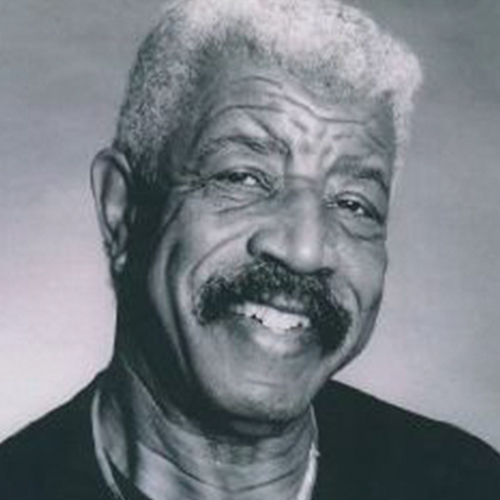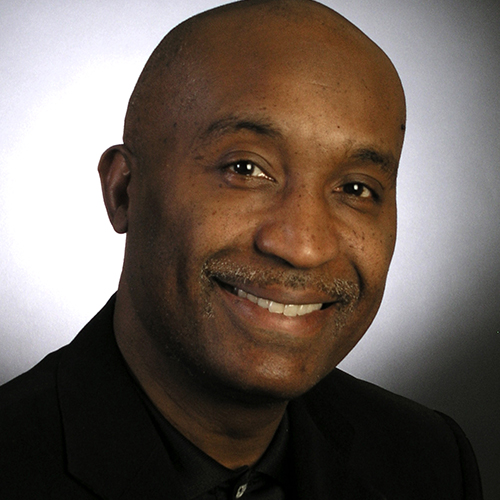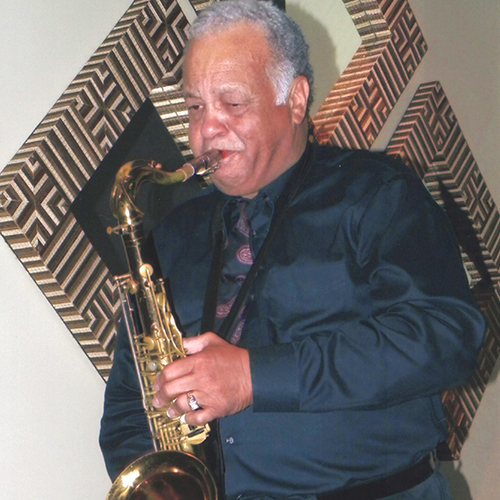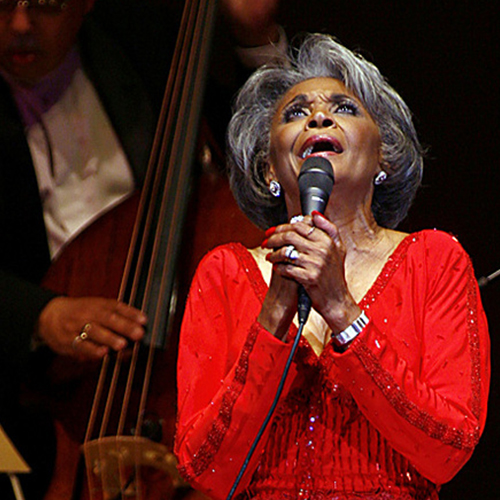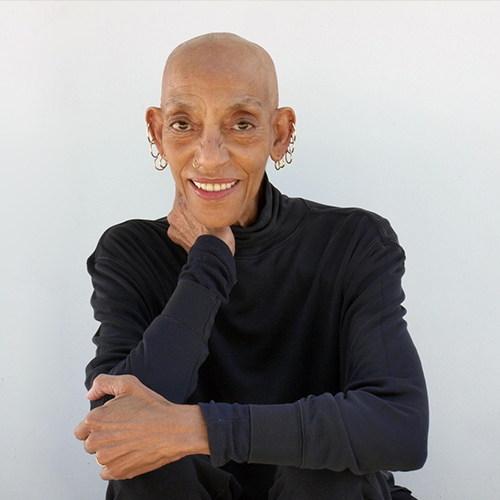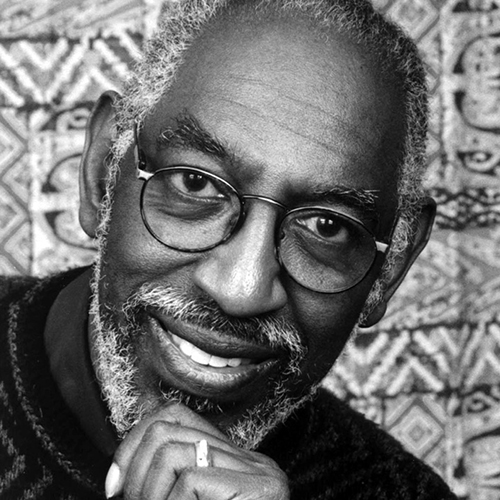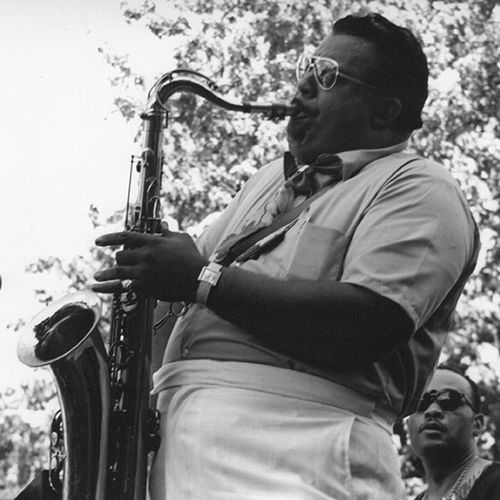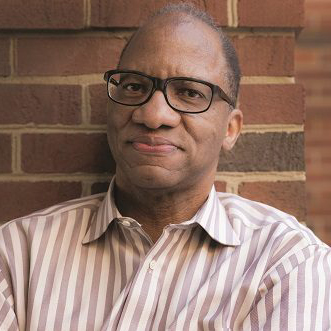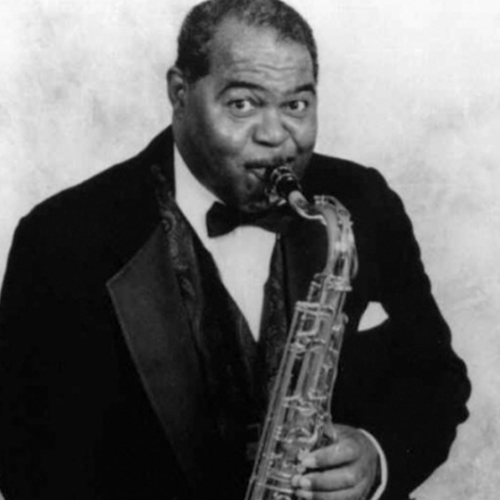 Saxophonist
Gene Walker
Saxophonist Gene Walker, a native and resident of Columbus, has toured since 1958 with some of the world's greatest entertainers including the Beatles, King Curtis, Jackie Wilson, Sam Cook, Johnny "Hammond" Smith, Jimmy McGriff, the Drifters, Chris Columba, and the Platters. Walker continues to perform with his own bands, Gene Walker's Generations Band and Gene Walker's Cotton Club Orchestra. He also enjoys an impressive solo career. In 1989, a year after receiving a bachelor's degree in music arts from The Ohio State University, he accepted a teaching position at the school instructing jazz saxophone and combo classes. He participates with the OSU Jazz Ensemble camp each summer, teaching jazz history and saxophone. He also works to bring the jazz tradition into schools through the American Jazz Experience with Jim Masters and the Jazz Professors Performing Septet. He has served in artist residencies with the Ohio Arts Council and the Greater Columbus Arts Council, and continues to instruct jazz saxophone and combo during the summer at the prestigious Jamey Aebersold jazz camps.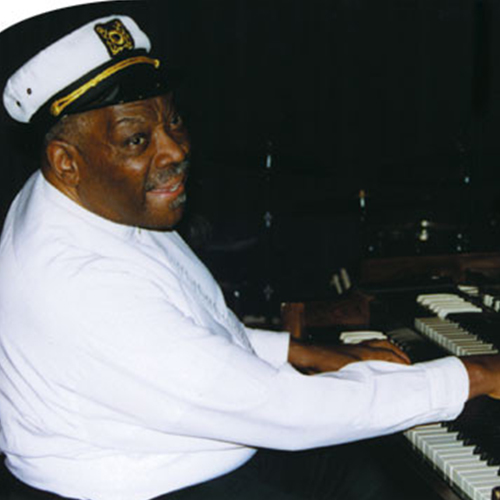 Musician
Hank Marr
Hank Marr was born in 1927 in a section of Columbus then known as "Flytown." He learned to play on a neighbor's piano, mimicking the chords he heard on the radio. He later jammed with friend Ronnie Kirk (later known as Rahsaan Roland Kirk) in a nearby garage, then played with "Charlie Brantley and the Honey Dippers" in Tampa, Florida. Marr returned to Columbus for formal training at The Ohio State University and began performing with the Sammy Hopkins Trio and Rusty Bryant's band, when his keyboard playing expanded to the Hammond organ for which he became famous. He joined King Records then the Double-Time label, recording seven albums as his career expanded throughout the 1960s and 1970s. He later taught in the jazz studies program at OSU, and in 1990, was honored with Marvelous Hank Marr Day in the city of Columbus. Marr received numerous awards, including the Continuing Legacy Award at the first Columbus Music Awards ceremony. He died in Columbus on March 16, 2004.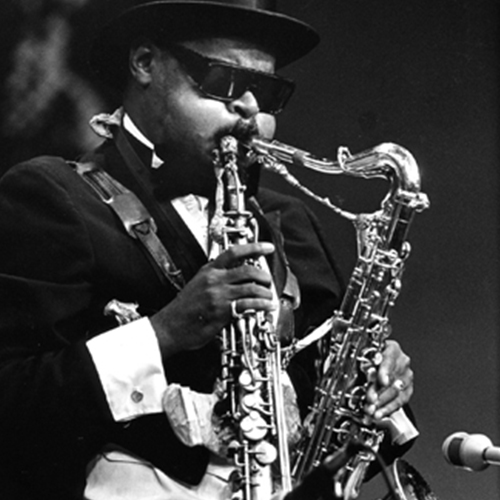 Musician
Rahsaan Roland Kirk
Rahsaan Roland Kirk was born in Columbus in 1936 as Ronald Theodore Kirk, and went on to become one of the most unique and colorful saxophonists of his generation. While Kirk was born with sight, he became blind at the age of two. At the Ohio State School for the Blind, he experimented with a variety of instruments, from the bugle to the trumpet and clarinet. As a teenager, Kirk picked up the tenor saxophone and began playing in rhythm and blues bands around the Columbus area. His style of playing multiple reeds has been emulated by several contemporary saxophonists, and he mastered circular breathing, a technique enabling him to play without pause for breath. He was renowned for his onstage vitality, during which virtuoso improvisation was accompanied by comic banter, political ranting, and the ability to play several instruments simultaneously. Kirk suffered a stroke in 1975, leaving one side of his body paralyzed. He continued to perform and record by playing one-handed until his death in 1977.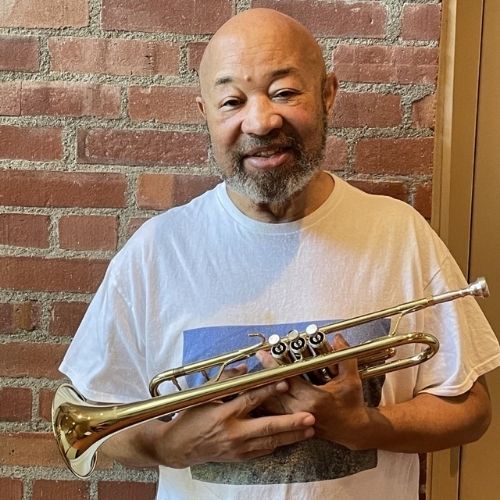 Jazz Musician
Arnett Howard
Jazz musician, broadcaster, author, teacher, and historian Arnett Howard began playing music professionally in 1967 as a member of several local jazz bands and led Arnett Howard's Creole Funk Band from 1988 to 2002. Howard co-authored Listen for the Jazz: Keynotes in Columbus History (2012); Columbus: The Musical Crossroads (2008); and Ohio Jazz: A History of Jazz in the Buckeye State (2012), the latter inspired by the authors' 1999 Ohio History Connection exhibit "Jazz Ohio!" that ran for one year before portions were moved to the Rock and Roll Hall of Fame. Howard grew up in Plain City and graduated from Capital University, returning in 2007 to teach the Columbus Jazz History class for his alma mater. Since 1985, he has performed more than 5,000 concerts.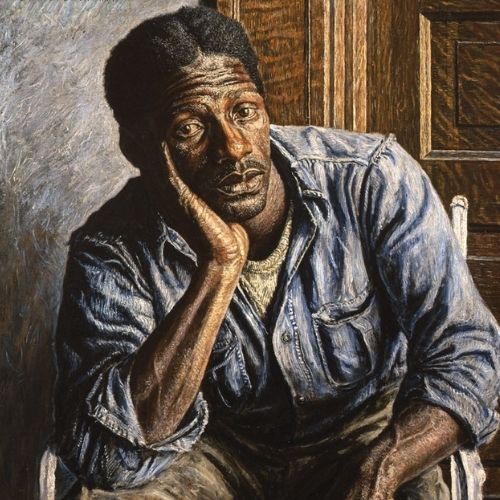 Artist
Roman Johnson
Columbus-born Roman Johnson was involved in the field of fine arts for more than 35 years, studying with Cletus Butler, Emerson Burkhart, and Edwin Dickerson. He spent a year painting in Paris and five years at the New York Art League. While in New York, he served as art instructor for the American Red Cross and Veteran's Administration, teaching and sketching convalescent service men. Johnson was acknowledged with an Honorary Doctor of Arts at Ohio Dominican College's 1998 spring commencement. In 2003, he was distinguished as the Governor's Award for the Arts in Ohio, Individual Artist recipient. Johnson passed in 2005 at the age of 88.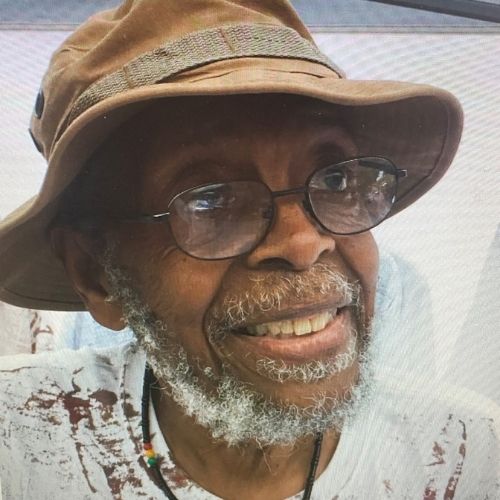 Poet
Charles "Is Said" Lyons
Author, mentor, activist, educator, and poet Is Said conceives, stages, writes, and performs unique, multimedia arts events that combine visionary, historical-based poetry or prose with high-energy African music and dance. Founding the Columbus-based "Advance Party" in 1973, he brings to life a powerful, spiritual vision to inspire, inform, and empower diverse audiences. With an inclusive, multicultural approach, Is Said serves formally and informally as a consultant to many arts agencies and individuals, conducting educational workshops that foster literacy, creativity, performance skills, and self-awareness.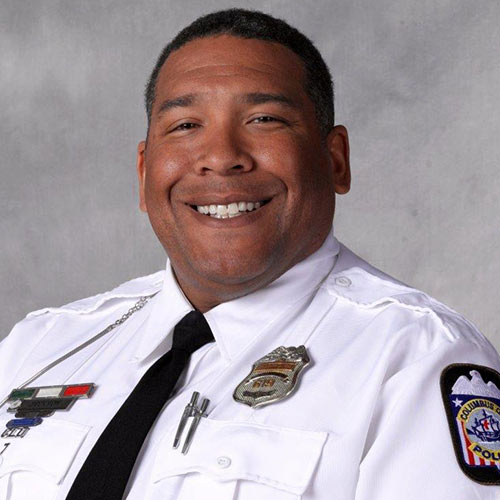 Columbus Police Officer
Officer Jason T. Jackson
The 2019 ceremony honors Columbus Police Officer Jason T. Jackson who performed security duty for the Lincoln Theatre for eight years before passing away in early 2019.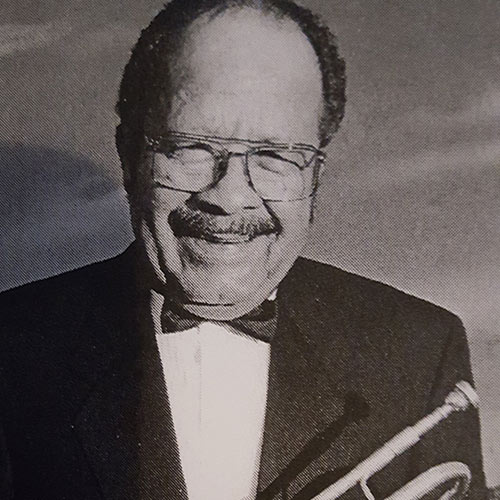 Jazz Trumpeter
Theodore "Ted" Turner
After touring and performing with many notable jazz artists in the 1930s, US Army veteran Theodore "Ted" Turner became principal trumpet with OSU's symphony orchestra and a founding member of the OSU Jazz Forum. In 1957, he became the orchestra, band, and marching band director at Columbus East High School, teaching hundreds of music students, many of which went on to become professional musicians. Turner also arranged and composed for the Ted Turner Orchestra, Doc Severinsen of "The Tonight Show," and the Columbus Symphony. In later years, he served as principal at Linmoor Jr. High School, Franklin Jr. High School, and Mohawk Jr./Sr. High School, eventually retiring in 1992 as assistant superintendent of Columbus Public Schools. Turner continued to compose and arrange music, organizing and directing the African-American Brass Band. He passed in 2006 at the age of 81.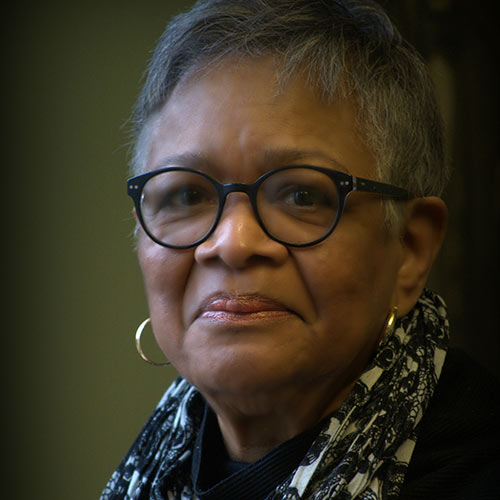 Cultural Arts Curator
Bettye Stull
Bettye J. Stull served the King Arts Complex for 25 years as cultural arts director, curator, and curatorial consultant. She created the King co-op fee for service classes, the artist-in-residence program, the literary series, M.L.K. Open House, and the Holiday Festival of Gifts. As an independent curator, she has curated for OSU CarePoint, the Cultural Arts Center, Ohio Craft Museum, National Afro-American Museum and Cultural Center, Black Arts Plus, Broad Street Presbyterian Church, Ross Museum, and the Columbus Historical Society. She has received numerous awards for outstanding contributions to art and culture including the GCAC Arts Educator, Southside Arts Freedom Award, and induction into History Makers.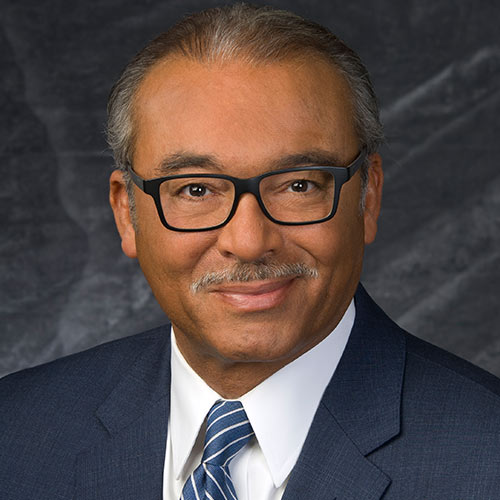 Michael B. Coleman
Currently a partner in Ice Miller's Public Affairs and Government Law Group, Coleman served as Mayor of Columbus from 2000-15. He was the longest-serving mayor in Columbus history and the longest-serving incumbent African-American mayor among major US cities. Prior to that, Coleman was a partner with the law firm of Schottenstein Zox & Dunn LLP (which combined with Ice Miller in 2012). He also served as City Council President for the City of Columbus from 1997-99, and as a member of City Council from 1992-99. Early in his career, Coleman was an Assistant Attorney General for the State of Ohio.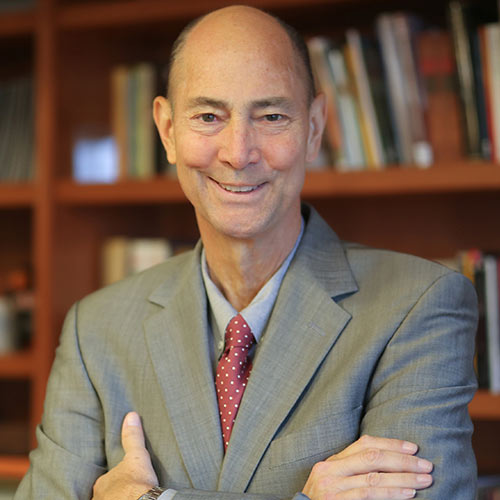 Bill Conner
Conner served as president and CEO of the Columbus Association for the Performing Arts (CAPA) from 2002-16. Under his leadership, CAPA not only became a staple of the central Ohio arts community, but also began serving other local performing arts organizations through his innovative shared service business model, an arts strategy that continues to garner nationwide attention today. Conner was a founding member of the Columbus Cultural Leadership Consortium (CCLC), a revolutionary collaboration of Columbus arts organizations formed in 2006, and served as its first treasurer. He passed away in 2016.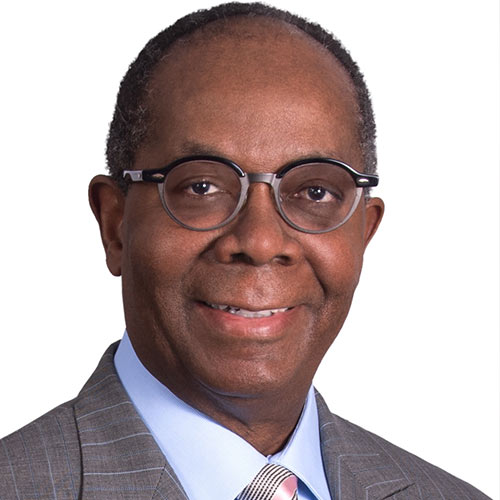 Larry James
Managing partner at Crabbe Brown & James, LLP, Larry James was a founding member of the Lincoln Theatre Association, serving as board president since its inception in 2009. He is a life member of the Sixth Circuit Judicial Conference, and has served as general counsel of the National Fraternal Order of Police since 2001. He is also co-founder of the African-American Leadership Academy, a member of the board of trustees of Kenyon College, and served 16 years as the president of the King Arts Complex.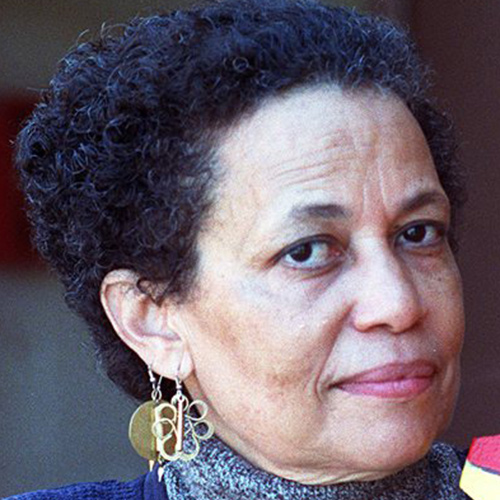 Visual Artist
Barbara Chavous
A graduate of Columbus East High School and Central State University, Chavous taught in the New York City Public School System for 10 years before returning home to Columbus. Upon her return, she became an integral part of the Ohio artistic community through mentoring and served as artist-in-residence in various colleges and universities. The perennial teacher, she combined her skills and talents to introduce K-12 students to artistic tradition and collaboration. Chavous is best known for her "totems"—tall, layered-wood pieces created from found objects and recycled materials. Sculptures, wall hangings, drawings, and other works by Chavous are included in the Columbus Museum of Art collection, and her commissioned sculpture, The City, stands in downtown's Bicentennial Park. Her work can also be found at the Kwanzaa Playground, at Bryden Road and Linwood Avenue, in the Columbus Metropolitan Library's main branch, and in a variety of public and private collections. Chavous passed away in 2008 at the age of 72.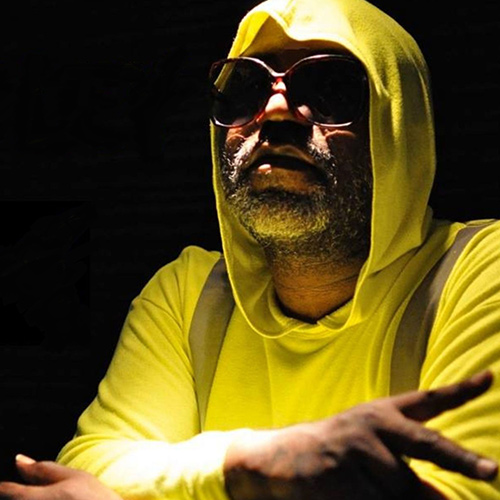 Musician
Foley
Columbus-born musician, composer, and photographer Foley is best known as the lead bassist for Miles Davis (1987-91). However, with his custom-made bass tuned almost an octave higher than a standard bass and processed through various effects, Foley created the illusion of a lead guitarist. While with Motown in 1993, he released 7 Years Ago… Directions in Smart Alec Music, featuring the AIDS-related song "If It's Positive" now widely regarded as the first in a long line of AIDS awareness songs published in the early 1990s. Foley later joined Arrested Development, touring with the group from 1993-94, and also played drums on tour with George Clinton. In 2008, he served as music arranger for performances with George Clinton and His Gangsters of Love on "The Tonight Show" and "The Late Show."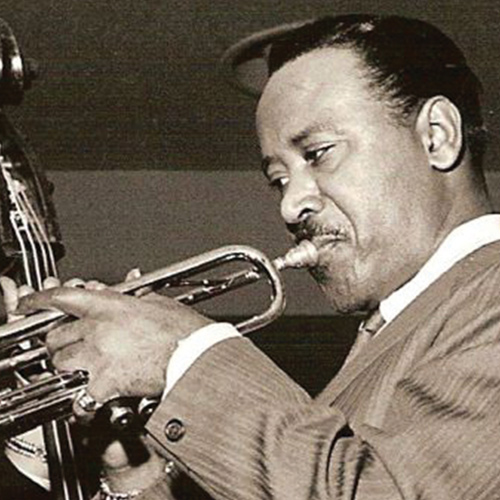 Jazz Trumpeter
Harry "Sweets" Edison
Columbus native Harry "Sweets" Edison was a cohort of orchestra leader Count Basie, a favorite of bandleader Nelson Riddle, and a noted backup artist for the most prominent vocalists of his time, including Billie Holiday. Edison, with his energetic yet reticent blowing style, bridged a gap between the early classic jazz sound of Louis Armstrong and modern bebop modes. Edison, who played equally well in both styles, had a special talent for sustaining his trumpet notes and injecting each single tone with expression and soul. This special quality of his playing earned him the nickname "Sweets" because of the sweetness of the tones.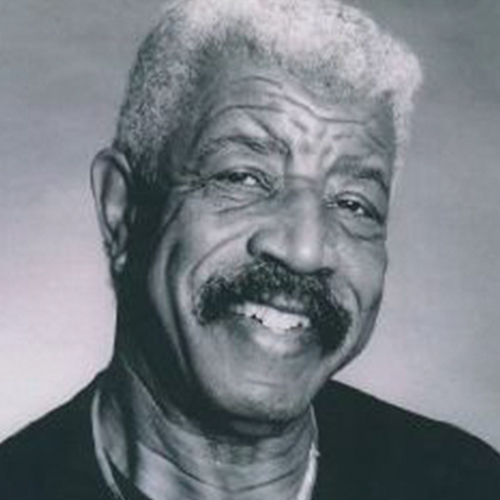 Actor
Hal Williams
Columbus-born actor Hal Williams is best known for his recurring role as Police Officer Smith ("Smitty") on the television sitcom "Sanford and Son" (1972-77) and Lester Jenkins on "227" (1985-90). He has also appeared in movies such as Hardcore, Private Benjamin, Clint Eastwood's The Rookie, and the Bernie Mac film Guess Who.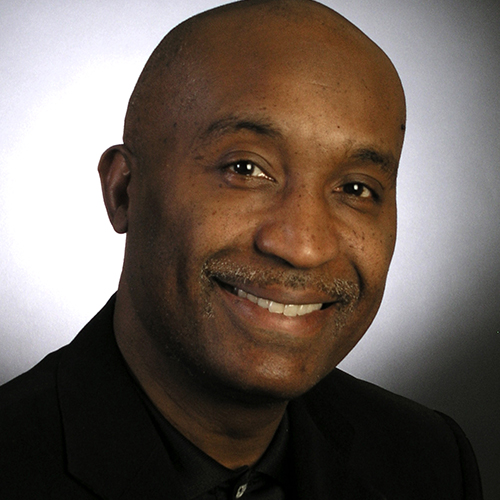 Jazz Organist
Bobby Floyd
A child prodigy, Bobby Floyd's delivery on piano, organ, and keyboards displays a unique musical power that uplifts and inspires. He has toured the world, performing with Ray Charles, Jeff Tyzik, Chris Howes, Byron Stripling, and his own trio. His current touring schedule includes performances with the Boston Pops, Rochester Philharmonic, Detroit Symphony, Vancouver Symphony, and Edmonton Symphony, as well performances with the legendary Count Basie Orchestra. Additionally, Floyd is the current pianist/organist for the Columbus Jazz Orchestra. He has taught at The Ohio State University, in his own private studio, and currently at the world-famous Jamey Aebersold Jazz Workshops. His critically acclaimed CDs include Interpretations, Setting the Standards, Floyd's Finest Gift, and Notes To and From My Friends.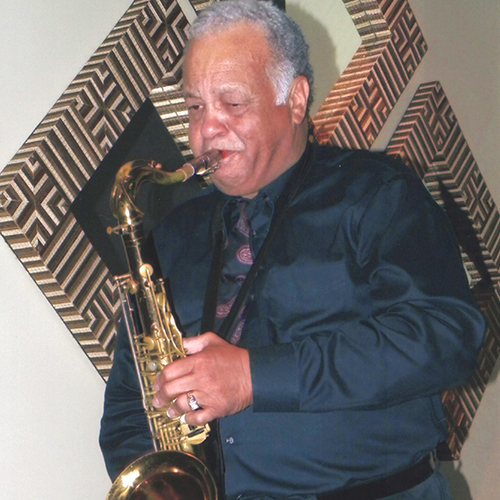 Jazz Saxophopnist
Carl Sally
Carl Sally has entertained audiences throughout the US and Canada when touring with rock 'n' roll legend Chuck Berry. He was inducted into the Jazz Hall of Fame in 2002, and has performed for President Carter, Vice President Rockefeller, and played the national anthem for the Kentucky Derby, MLB, NFL, and NBA. Sally has made numerous university appearances including Harvard, Yale, Ohio State, and Dennison. He has also served as Director of Entertainment for the Sheraton Hotels in Anchorage and Seattle.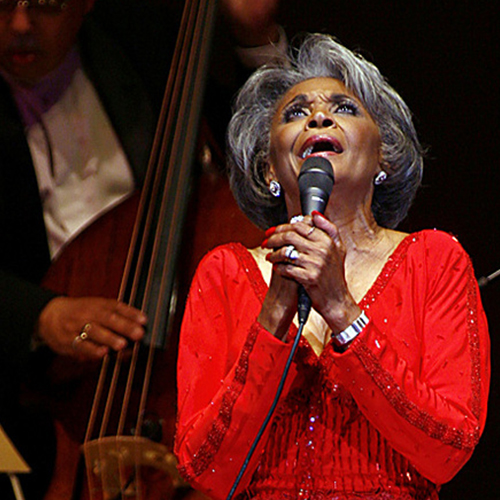 Jazz Vocalist
Nancy Wilson
With more than 70 albums, three Grammy Awards, and an Emmy, Nancy Wilson has been labeled a singer of blues, jazz, cabaret, pop, soul, a "consummate actress," and "the complete entertainer" over her more than 50-year career. She was the recipient of the 2004 National Endowment for the Arts' Jazz Masters Fellowship award, the highest honor the US government bestows upon jazz musicians, and has a star on the Hollywood Walk of Fame. Wilson has also been awarded the 2005 NAACP Image Awards for Best Recording Jazz Artist, the 2005 UNCF Trumpet Award celebrating African-American achievement, a Lifetime Achievement Award from the NAACP in Chicago, and Oprah Winfrey's Legends Award.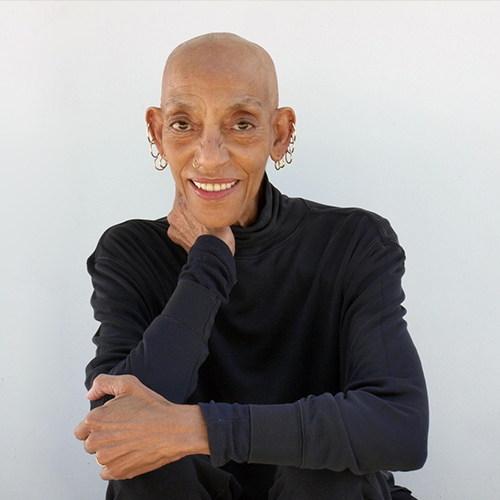 Artist
Aminah Brenda Lynn Robinson
Born in Columbus in 1940, Robinson creates sculpture, RagGonNons, rag paintings, paintings on cloth, drawings, and books. Many of her works are about family, community, and the stories she was told by her elders. She also researches and depicts the lives of abolitionists, civil rights leaders, musicians, and writers.
Her work has been exhibited in museums and galleries throughout the US, and she has received numerous awards and grants, including a 2004 MacArthur Fellowship. In 2002, the Columbus Museum of Art organized a retrospective exhibition of Robinson's work that traveled throughout the country. Her work is in many private collections and in many museums including the Columbus Museum of Art, the Cincinnati Art Museum, the Brooklyn Museum of Art, the Tacoma Art Museum, and the Newark Museum.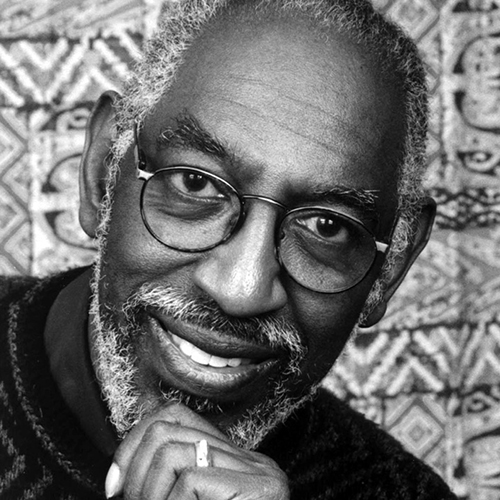 Photographer
Kojo Kamau
A Columbus native, Kojo Kamau has exhibited his photographs throughout the Midwest, and has been honored with numerous awards including the Ohioanna Library Career Award and the Columbus Winterfair Award of Excellence.
His international exhibitions include Gallery 44 Center for Contemporary Photography, Toronto, Canada; Culturefest '93, Abidjan, Cote d'Ivoire, West Africa; and the Central Bank of the Bahamas, Nassau, Bahamas.
Kamau studied at the Columbus College of Art and Design, The Ohio State University, and the Rochester Institute of Technology. He is a retired chief medical photographer at The Ohio State University, and is currently a photography instructor at Columbus State Community College.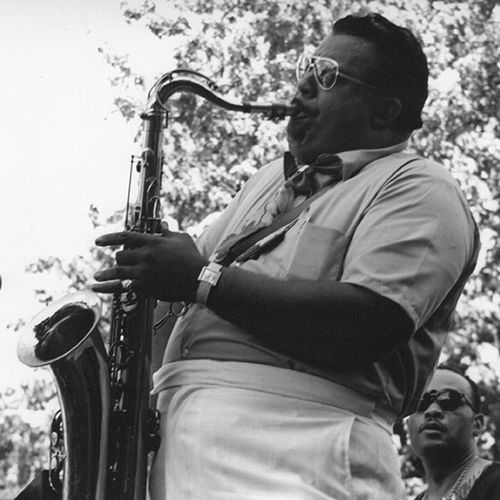 Jazz Musician
Rusty Bryant
Born in Huntington, WV, in 1929, Royal G. Bryant grew up in Columbus and became an important part of the local jazz scene by his early 20s. He first worked as a sideman with Tiny Grimes and Stomp Gordon, then led his own bands before signing with the DOT label and landing a major R&B hit with "All Night Long," a double-time cover of "Night Train." Bryant soon returned to Columbus where he later recorded on Groove Holmes' classic, "That Healin' Feelin'," and 1969's Rusty Bryant Returns. His next albums, Night Train Now, Soul Liberation, Fire Eater, and Wildfire became cult classics among acid jazz aficionados for their strong, funky grooves. Bryant died on March 25, 1991.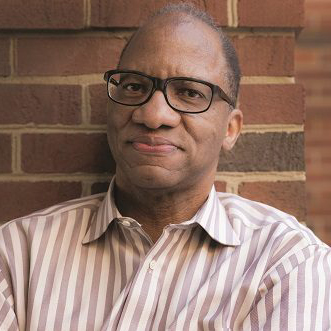 Author
Wil Haygood
A Columbus native and former King-Lincoln District resident, Wil Haygood is currently a visiting distinguished professor in the department of media, journalism, and film at his alma mater, Miami University (Ohio). For nearly three decades, he was a journalist, serving as a national and foreign correspondent at The Boston Globe, where he was a Pulitzer Prize finalist, and then The Washington Post.
Haygood is the author of eight books: Two on the River (1986), The King of Cats: The Life and Times of Adam Clayton Powell, Jr. (1993), The Haygoods of Columbus (1997), In Black and White: The Life of Sammy Davis Jr. (2003), Sweet Thunder: The Life and Times of Sugar Ray Robinson (2009), The Butler: A Witness to History (2013), Showdown: Thurgood Marshall and the Supreme Court Nomination That Changed America (2015), and Tigerland 1968-1969: A City Divided, a Nation Torn Apart, and a Magical Season (2019).
The Butler was also adapted into the critically acclaimed film directed by Lee Daniels in 2013, starring Forest Whitaker and Oprah Winfrey.
Haygood has received a John Simon Guggenheim Memorial Foundation Fellowship, a National Endowment for the Humanities Fellowship, and the 2017 Patrick Henry Fellowship Literary Award for his research on Tigerland.
In 2011, he was the first name engraved into the Lincoln Theatre's Walk of Fame tribute monument, honoring his international literary and journalistic contributions.